Feb 4, 2019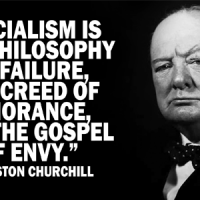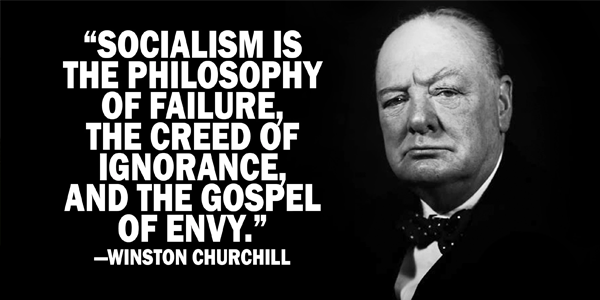 The American people will never knowingly adopt socialism. But, under the name of "freedom," they will adopt every fragment of the socialist program, until one day America will be a socialist nation, without knowing how it happened.
America was built on the adventurous spirit and by people who were willing to take their future into their own hands to create something of their own, and this mentality is dying… along with your freedoms.
Socialism is an economic system where everyone in society equally owns the factors of production. The ownership is acquired through a democratically elected government. It could also be a cooperative or a public corporation where everyone owns shares.
A big issue of socialism is that it relies on the cooperative nature of humans to work. It negates those within society who are competitive, not cooperative. Competitive people tend to seek ways to overthrow and disrupt society for their own gain.
The more obvious issue is that it doesn't reward people for being entrepreneurial and competitive. As such, it won't be as innovative as a capitalistic society.
More importantly, it sets up a government to represent the masses and it can abuse its position and claim power for itself.
Wait… we already have that don't we?
Are you Awake yet?
America's Great Awakening book is now available.
This country was formed by great men, true Patriots who literally risked everything. With wisdom learned from their forefather's mistakes as well as their own they formed a plan whereby those of us that came after would never have to take the same risk as long as we remained vigilant. Sadly, we have not held up those standards set by our forefathers.
Instead, Patriots are ridiculed for railing against the government, but that is how America came to be a nation. A Patriot does not fight with government simply because he or she does not agree with government, but do so because a Patriot sees the long range harm and danger in "letting things ride" that are created outside of government authority.
We're slowly realizing that a world has been pulled over our eyes to blind us from the Truth, and more importantly we're realizing that we are free to create a new world, a better world. 
As Margaret Mead once said… Never doubt that a small group of thoughtful, committed citizens can change the world; indeed, it's the only thing that ever has.
Remember, there is nothing more powerful than the truth!