Oct 18, 2014
There has been a lot of controversy surrounding the Common Core Standards, and one parent's rant quickly made the Internet rounds after he expressed frustration over his child's math assignments.
Earlier this year, Jeff Severt's son was given a math problem to solve using a number line and strategies, which is the new Common Core approach used in schools. The assignment instructs kids to help a boy named Jack subtract 316 from 427.
The answer of 111 can be found in seconds using the old fashioned math, but the new way was difficult for the father to figure out.
Can you figure it out?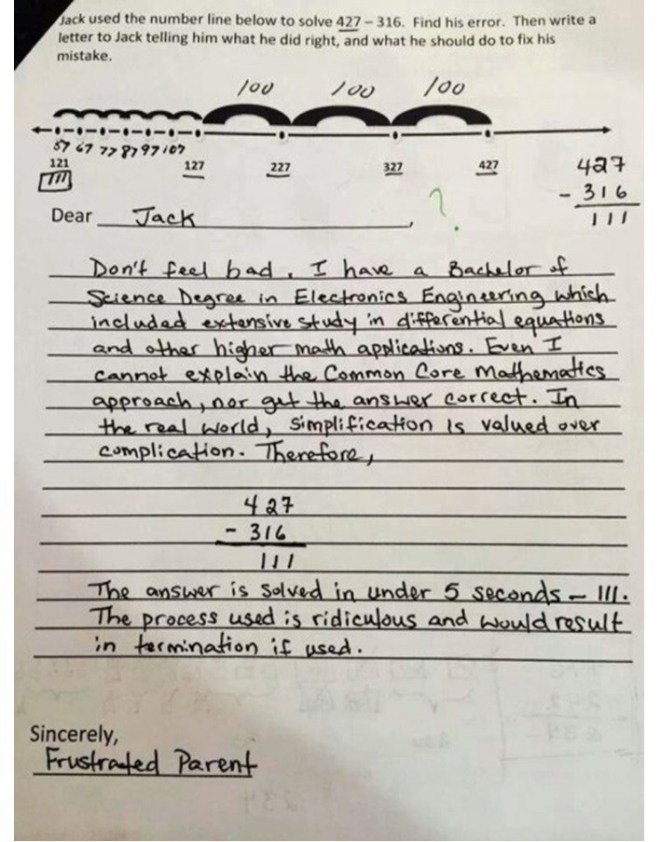 Are you awake Yet?
Stay in touch and receive more insights with the America's Great Awakening Newsletter. If you would like to to see a sample newsletter, click the link below. This is free and we encourage you to distribute to your friends and family. VIEW FREE NEWSLETTER
If you are ready to sign up to receive our monthly newsletters, click here.