Feb 8, 2015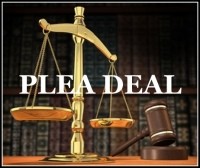 A Man Arrested for Drinking Iced Tea in Parking Lot Finally Cleared After Two Years
Yes, you can be arrest in America for drinking tea. This cop did not like that this man was asserting his rights and it hurt his ego. He should be fired, period!
It pisses me off that it took two years for this guy to get the charges dropped. That is the rigged system we have in America. They drag it on and try to get you to take a plea deal. It did not work.
He was doing nothing other than standing in a parking lot and drinking a can of iced tea. But he found out that this can apparently get you arrested, all on it's own. That's what happened back on the evening of April 27th, in 2013.
Two men had been outside waiting for friends to arrive. They were standing in the parking lot of a Liquor Store. One of those two men was Christopher Lamont Beatty. He was holding a canned beverage, while his friend, Tino Brown, was on his cell phone.
A unidentified and plain clothes man came up to Beatty and demanded to know what he was drinking. The man said he was "the police", but failed to produce any badge or identifying proof that he was a member of law enforcement.
The plain clothes cop said he was sure the two were drinking alcohol. In reality, however, Tino Brown's drink turned out to not be alcohol at all. Beatty, for his part, had refused to hand his drink over. He showed it to the unidentified officer, proving that it was only an AriZona-brand drink, "Half-and-Half" iced tea and pink lemonade — not alcohol.
The unidentified strange told Beatty was under arrest. It turned out this guy actually was a cop, an Alcohol and Beverage Control Law Enforcer, Rick Libero. Officer Libero threw Beatty face-down to the concrete in handcuffs.
Watch the video of the entire incident below…
Prosecutors pressured Beatty to accept a plea deal, but he held out and now he has finally been vindicated. The Cumberland County District Court Judge Lou Olivera decided to dismiss the charges against Beatty last Thursday. Judge Olivera said that the stop was unconstitutional and that the officer had no reasonable suspicion to stop and question Beatty.
Beatty has said the pending charges have made it difficult for him to get a job. The case has been repeatedly delayed over the last 18 months. In the spring, a deal was proposed that would require Beatty serve punishments of probation and community service and then have the charges dismissed after a year. Beatty rejected the deal, saying it would require him to acknowledge wrongdoing and he felt he had done nothing wrong.
The district attorney says that he still thinks Beatty should be prosecuted, even though the charges have now been dropped after two years!
"I clearly disagree with the decision," Assistant District Attorney Charles Scott told local reporter. "It's what's going on in many parts of the country. If you arrest or attempt to arrest people, there appears to be great anti-police sentiment in certain quarters."
The nerve of this Assistant District Attorney Charles Scott. He thinks we should bow down to the tyranny. He needs to remember who he works for.
What gets me mad as hell, the video clearly exposed a sheer violation of Beatty's Constitutional rights, but the courts insisted on trying to stick it to him anyway. Had this not been caught on video what do you think would have happened to this man?
Never take the plea when you are not guilty.
Are you awake Yet?
As a reader you deserve to know the truth behind the disasters America and the rest of the world faces. If you want to learn more about what is going on in America then consider joining America's Great Awakening Newsletter. These newsletters are free and we encourage you to distribute to your friends and family.JOIN US TODAY
If you are already a member you can, sign in here.