Feb 2, 2015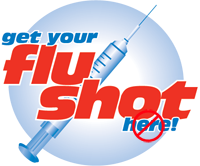 Flu Shot Hoax Admitted: "No controlled trials demonstrating a decrease in influenza"
The flu shot is a fraud. But it's a fraud that's so deeply embedded in the delusional pro-vaccine culture of the pharma-controlled medical industry that even well-meaning doctors and pharmacists (who are otherwise very intelligent) fail to realize flu shots don't work. In fact, flu shot vaccine inserts openly admit there is no scientific evidence demonstrating flu shots work. See the vaccine insert photos below for proof.
This is probably why people who receive the flu shot almost never receive the insert sheet. It's not handed out by doctors and pharmacists because they don't want people to realize the extent of the pseudoscience behind the flu shot scam. It's so much easier to demand blind obedience while screaming "SCIENCE!" than to actually allow people to read the science and realize the science conclusively states there is "…no decrease in influenza disease after vaccination."
In fact, most people who have taken flu shots aren't even aware that an insert sheet exists at all.
Ever wonder what it says?
NOTE: Every photo in this article is 100% factual and true. Ask your pharmacist for a vaccine insert sheet to see one of these for yourself.
Here's a photo of the FLULAVAL vial and box in which the insert was found. Note that this photo clearly shows the flu shot label admitting the shot contains "thimerosal as a preservative." Thimerosal is made from toxic mercury.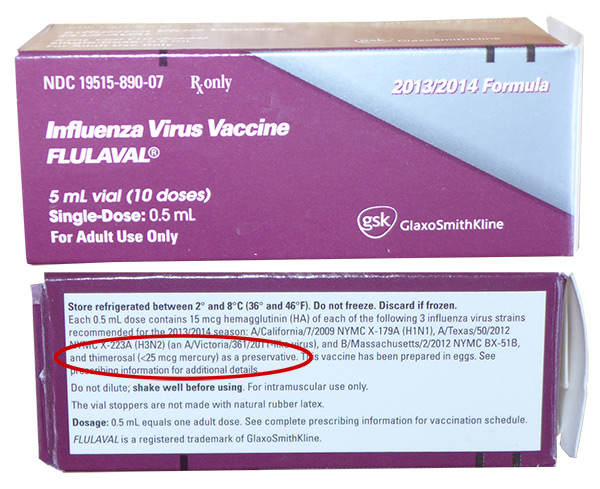 But there's much more in this insert…
Read the language in the following photo of the FLULAVAL vaccine insert very carefully.
It says:
FLULAVAL is a vaccine indicated for active immunization against influenza disease… but doesn't ever claim the vaccine actually works.
In the very next bullet point, the vaccine insert admits:
…there have been no controlled trials adequately demonstrating a decrease in influenza disease after vaccination with FLULAVAL.
In other words, GlaxoSmithKline confirms there is no evidence to back this flu shot.
Got that? Amazing, isn't it? Especially given how many people scream about flu shots being "SCIENTIFIC!" and backed by "EVIDENCE!"
It turns out that if you want protection from the flu, you might get the very same results by rubbing a lucky rabbit's foot or hopping around your living room in some sort of "anti-flu dance." All of these — the flu shot, the rabbit's foot and the anti-flu dance — are backed by the same amount of scientific evidence.
"SAFETY AND EFFECTIVENESS NOT ESTABLISHED"
There's even more. If you keep reading the FLULAVAL insert, it says in black and white text, "Safety and effectiveness of FLULAVAL in pediatric patients have not been established."
The same insert also says, "FLULAVAL has not been evaluated for carcinogenic or mutagenic potential, or for impairment of fertility."
As you can also see, this same insert also explains that when you're being injected with a flu shot, you're also being injected with mercury, formaldehyde and other toxic ingredients:
"Thimerosal, a mercury derivative, is added as a preservative. Each … dose contains 50 mcg thimerosal. Each dose may also contain residual amounts of ovalbumin, formaldehyde, and sodium deoxycholate from the manufacturing process."
Quick question… If they are will to deceive and administer this "vaccine" knowing full well the ramifications of it, what else are they doing to us that we don't know?
Makes ya think don't it?
Are you awake Yet?
As a reader you deserve to know the truth behind the disasters America and the rest of the world faces. If you want to learn more about what is going on in America then consider joining America's Great Awakening Newsletter. These newsletters are free and we encourage you to distribute to your friends and family.JOIN US TODAY
If you are already a member you can, sign in here.